DediStart's web hosting infrastructure is located in Bulgaria, an industrialized nation located in the European Union, that offers excellent peering and connectivity to Europe, North Africa, and the Middle East, an awesome position to expand a business in the EMEA emerging market.
Looking for the perfect data center from where to provide awesome web hosting services at great prices, we have decided to host our dedicated servers in S3 Data Center, a state-of-the-art data center located in the second fastest-growing tech hub in Europe, the capital city of Sofia.
Due to a large number of IT products being created entirely or partially here, Bulgaria became known as the Silicon Valley of Eastern Europe.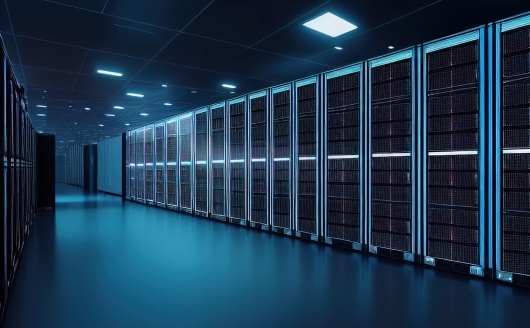 Enterprise class servers
OUR DATACENTER HAS THE CAPACITY TO COLLOCATE OVER 10,000 SERVERS
Fast Environment Provisioning
We strive to provision and deliver over 90% of our orders in less than 24 hours, after the payment has been confirmed. Sometimes, due to a surge in orders, a delay can occur, but we notify the client beforehand.
Continuous Maintenance Services
All our services come with Software and Hardware Support, to ensure a trouble-free production environment, provided by a dedicated technical team located on-site, to diagnose and solve any urgent issue within one hour.
High Availability Infrastructure
Our infrastructure is connected to multiple networks providers to provide failover routing along multiple paths and sustained by a highly reliable electrical feed with backup Diesel generators and many UPS batteries.
Hardware and network management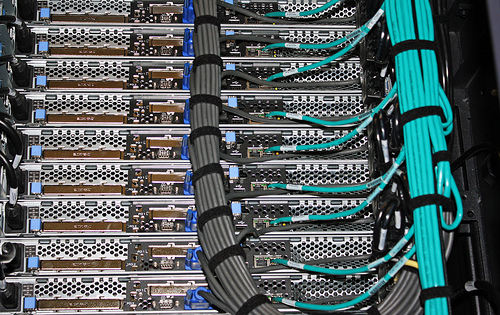 BMS system for non-stop live monitoring
High Quality Support and Maintenance
24/7 Physical Security with access control and video monitoring
Redundant support systems
On-site Maintenance and Support team
Reliable Electrical Power Source
VESDA – Very Early Smoke Detection Apparatus
Network connectivity from multiple providers through fiber channels
Physical Security with locked Racks and Rooms
ISO 9001:2008 (Quality control) certified location
Raised Data Center Floor Systems
Diverse cable access and Meet Me Rooms (MMRs)
DDoS Protection
We guarantee network uptime by protecting each hosting solution against Layer 3 and 4 DDoS attacks using an in-house Hybrid DDoS Protection Solution.
Security
To physically access a dedicated server, a visitor needs to pass through many access points monitored by staff members and video surveillance. All visitors are registered and identified before entering the data center building and are accompanied by a staff member during their entire stay. Each server room is protected by steel doors and all entries are logged and managed through RFID tags and CCTV. Staff members and visitors only get access to their working area and their route is strictly monitored and managed by our SMC staff.
European Standards Data Center
The entire hardware and network infrastructure is located in a New and High-Tech Carrier Neutral Data Center in regards to network connectivity with enterprise standards and is ISO 9001:2015 Quality Management System and ISO 27001:2013 Information Security System Certified ensuring we provide European Quality Standards to our customers and their business requirements which often include multiple security and privacy standards.
Network Connectivity
Our network is directly connected with multiple bandwidth connections to Tier 1 Internet Service Providers (GTT, Netix, Hurricane Electric) plus a wide array of International and Bulgarian providers, ensuring we can provide good peering and connectivity to multiple countries, in Bulgaria but also abroad to International Business and Internet Centers.
We have designed our network based on multiple principles, among them being reliability, stability, low latency, high speed, and affordable rates for our customers that require a 99.98% Network Uptime Guarantee. We use high-quality network equipment built by Juniper.
Free IPv6 subnet
We fully embrace the future that is brought by the IPv6 communication protocol and our entire infrastructure is IPv6 compliant and by assigning a free /64 IPv6 subnet to each server.